Leadership & Staff
Tracey Gray
ELDER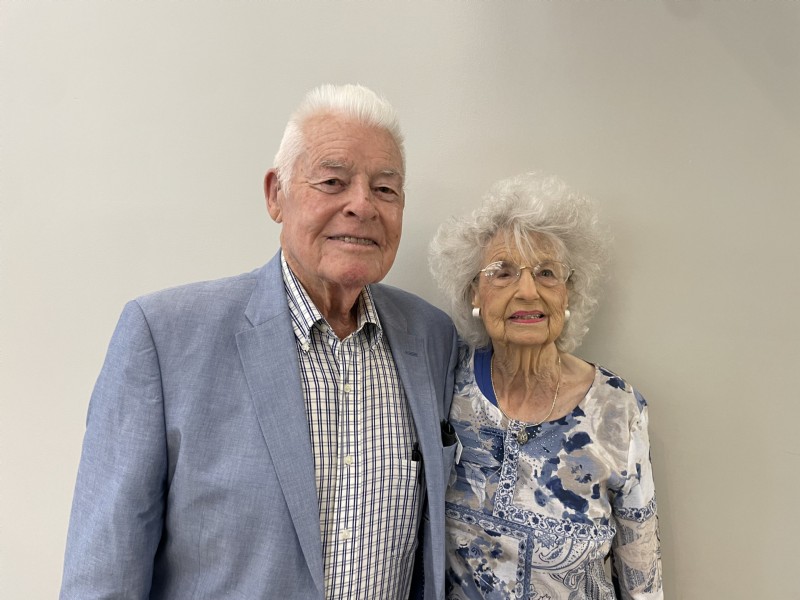 Tracey started worshipping at Northwest Tampa in July of 1991, and was appointed as an elder in August of 2003.  He married his wife, Vera, in November of 1953.Their family:  Rachel Manes – who has 3 children, Micah, Joshua, and Daniele; Son, David Gray; Daughter – Leah Hamilton, husband Ted Hamilton; Son, Garey Gray, married to Stephanie Gray, with one daughter Julia.
Tracey had a career in communications.  He worked with AT&T as Vice-President.  He worked with Sprint as Vice-President of Government Systems.  He worked with Access Engineering as CEO.  He worked with Ecotel as CEO.  He worked with Canada Payphone as CEO.  He worked with NuTel as system president and partner. He has lived in Mendota, Illinois, where he was born; Nashville, TN; Cleveland, Ohio; Detroit, Michigan; Montvale, NJ; Boston, Massachusetts; Ramsey, New Jersey; San Francisco, CA; Whithouse, NJ; Vienna, VA; and Tampa FL. He enjoys boating, golf, tennis, reading, and walking. "I love the opportunity to serve the flock at Northwest Tampa.  I love the interaction of helping others live by God's Word and the privilege to shepherd the flock here."
Tim Thompson
ELDER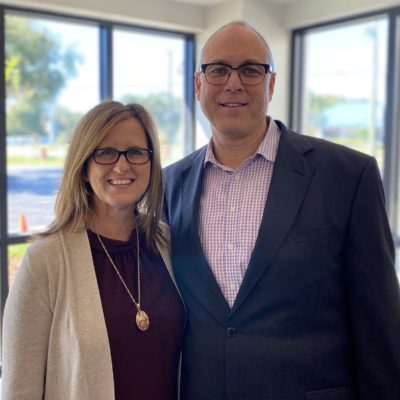 Tim started his journey with Northwest Tampa in 2010, and was appointed as an elder in 2014.  He was married to his wife, Diana, in 1982.  They have 2 daughters.  Regina, who has 1 daughter, McKinley, and Ashley, who is married to Alex, and their three children Emma, Cayden, and Cooper. Tim serves and has served as a Senior Vice President and Chief Information Officer in healthcare.  He has lived in Florida, Texas, South Carolina, Ohio, Illinois, Michigan, and Indiana. Tim loves restoring classic cars, riding his motorcycle, and anything to do with his family.
"I love serving side by side with God's people here at Northwest Tampa."
Larry Page
ELDER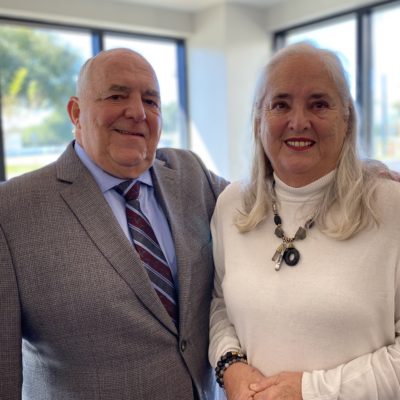 Larry and his wife, Susan, grew up in a small town in Tennessee. They were married in 1965 right after Larry graduated from the University of Tennessee at Knoxville. They have a son, Scott who lives in Los Angeles and has 3 children, Cole, Josie and Taylor. Their daughter, Marty who lives in the Washington, DC area has one daughter, Tate. Susan and Larry are very close to their entire family and visit them several times each year.
Larry was a partner in an international CPA firm and later served as a Senior Financial and Operations Officer in four companies, including two public corporations. He and Susan have been very active in churches where they have lived.
They have previously lived in Chattanooga, Knoxville, Orange County in Southern California, Denver and in Southlake, Texas which is located in the Dallas-Ft Worth area. Larry served as a deacon in 2 of the congregations in these cities and as an elder in the church in Southlake. They have been members at Northwest Tampa since moving to this area in 2013. Larry has served as a deacon here and, beginning in 2018, as an elder.
I love serving with the leadership team and the members of our congregation at Northwest Tampa. It is a great honor and privilege to be and elder here and to fellowship with such loving and dedicated Christians.
Lewis Patterson
ELDER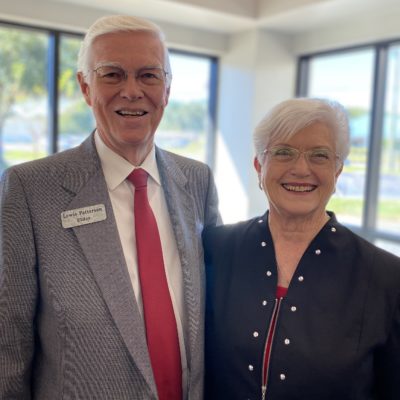 Lewis joined the Northwest Tampa Church family on November 1, 1998.  He was asked to be an elder and joined the Shepherds on September 19, 1999.  His wife is Rama, and they were married on December 18, 1960. Their children are Lewis (Ellen) and their children Courtney and Chase; and Kathleen. Lewis worked as a steam generation power plant designer, plus had 32 years in civil service for the Air Force, Army, Defense Logistics Agency, and Office of the Secretary of Defense in the capacities of construction design and management, program analyst to reduce costs, and as director of installation policy for management of Army, Navy, Air Force, and Marine military bases and installations. He has lived in Abilene, TX, Corpus Christi, TX, Washington DC, and Tampa. Lewis enjoys serving the Church, his wife, and seniors in the community.  He also rode his motorcycle until he was 71. "I love and appreciate the Lord and fellow Christians and want to do what I can to help and serve the Lord, His Church (people), and people who have a willingness to learn the Gospel and become disciples of Jesus Christ."
Ward Sandlin
ELDER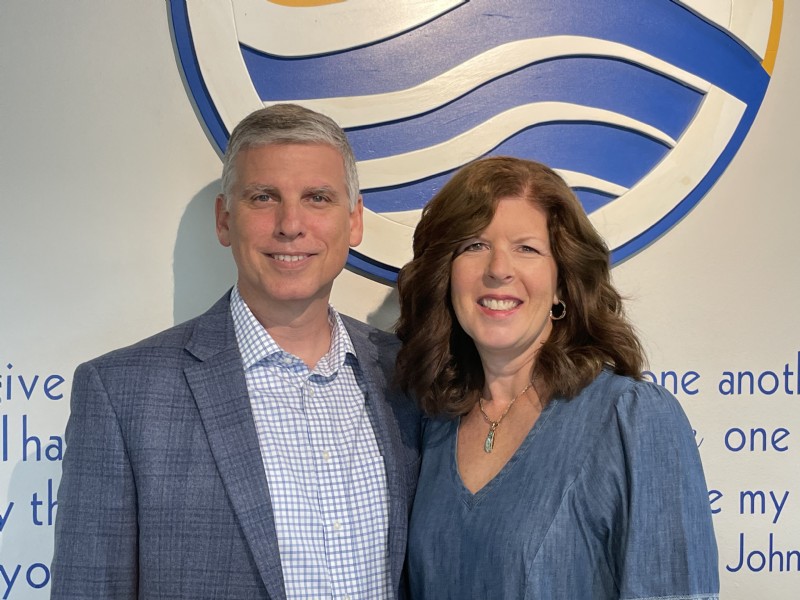 Keith Boyer
MINISTER EMERITUS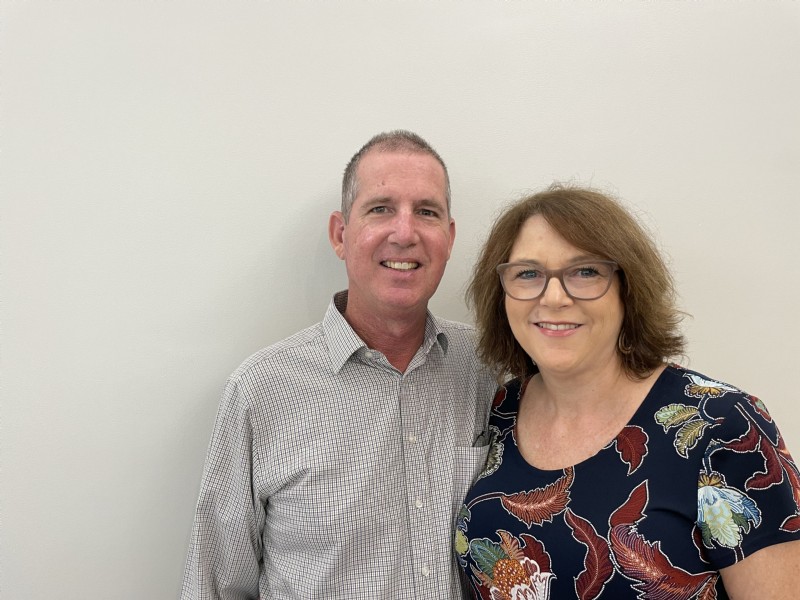 Keith has been a part of the Northwest Tampa family since 1994.  In 1998 he began serving as the Youth Minister for 13 years. He has continued as a minister after retiring from Youth Ministry.
"I serve as a minister to help the members of this body to see the love of Christ and help them share the message of what Christ has done for them to others."
Dane Boyles
PULPIT MINISTER/ COUNSELOR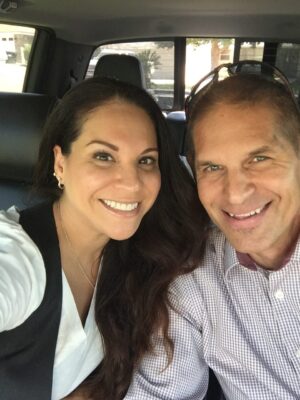 Dr. Dane Boyles is a native of Lubbock, TX. Besides serving in ministry, he also has served as a missionary, as a chaplain, and as a professional mediator. His motivation, ability to teach the living Word of God, and his Bible-inspired way of ministering the gospel to God's people and the world captivate people of all ages.  He is married to Leslie Kay Boyles of Austin, TX. They have five grown children. Dane is a 1993 graduate of the Sunset International Bible Institute in Lubbock, Texas. He earned B.A., M.A,. and Ph.D. degrees in Spanish and Romance Linguistics from Texas Tech University. He also earned a Master of Arts in Religion from Abilene Christian University, a Master of Science in Bible and Ministry from Lubbock Christian University, and a Doctor of Ministry (2009) from Austin Presbyterian Theological Seminary. Dane is a board certified chaplain by the Association of Certified Christian Chaplains (2019) and the Spiritual Care Association (2019).
Dane's love for God illuminates and radiates with an Agape' love for God's people and those yet to believe in Jesus. He is known as the preacher that makes the complex understandable and the mundane meaningful.
"I live for Jesus, serve Christ, and know it's all about Jesus and the gospel. My purpose in ministry is to incarnate what the LORD told Gideon, "The Lord is with you mighty warrior" (Judges 6:12)."
Rick Bonk
WORSHIP MINISTER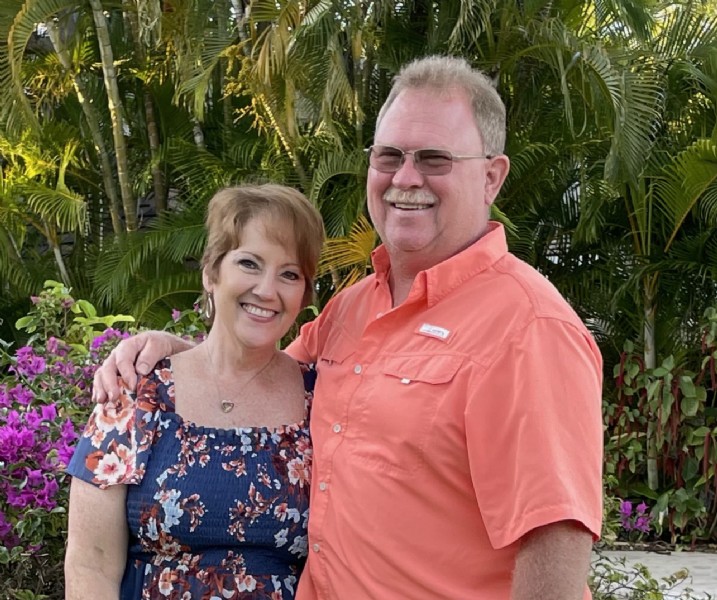 Rick is our worship minister.  He first started worshipping at Northwest Tampa in October of 1982, and quickly began leading the worship here. He is married to Cindy, and they have been together since 1982.  They both work together in their own Pest Control company, Pest2Rest Inc., and have been doing so for over 20 years.  Before that, Rick was a landscape manager for Busch Gardens and Innisbrook.They have 3 daughters and 6 grandchildren, and 1 great-grandchild.Rick was born in New Jersey and moved to Florida when he was 9.  After college, he moved to Tampa.  Rick enjoys wood work, cooking (especially BBQing), fishing, and singing.
Rick loves Northwest Tampa because the people here are his family.
Jorge Pineda
ESPANOL MINISTER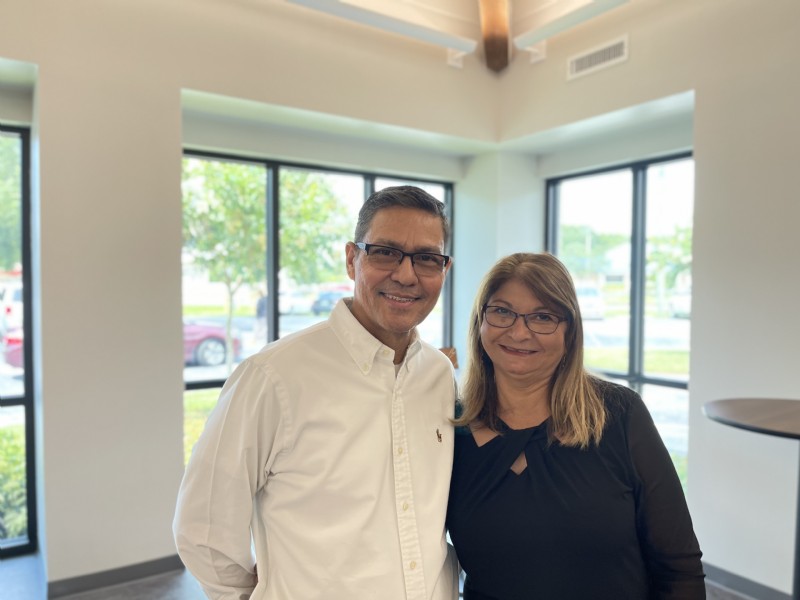 Graduated from Sunset Bible Institute in Lubbock, Texas. He has a BA in Management Communication from Amridge University in Montgomery, Alabama. He holds a Master of Arts degree from Central Conway University in Conway, Arkansas and a Doctor degree in Christian Education from the Theological University in Tennessee. He married Maritza for 36 years. He has three daughters and now 4 grandchildren. In addition to being a professor at the Biblical Institute of Texas (IBIT), Jorge is director of the Congregational Training Program (PEC) for 8 years and is currently dedicated to leading seminars, talks and conferences for the growth of churches and counseling in the planting of new congregations. At the present time, he joins the mission effort of Northwest to reach the Tampa Spanish speaking population.
Gerrit Hopman
YOUTH MINISTER