Missions
Tampa Youth Mission
Click Here to view our Honduras website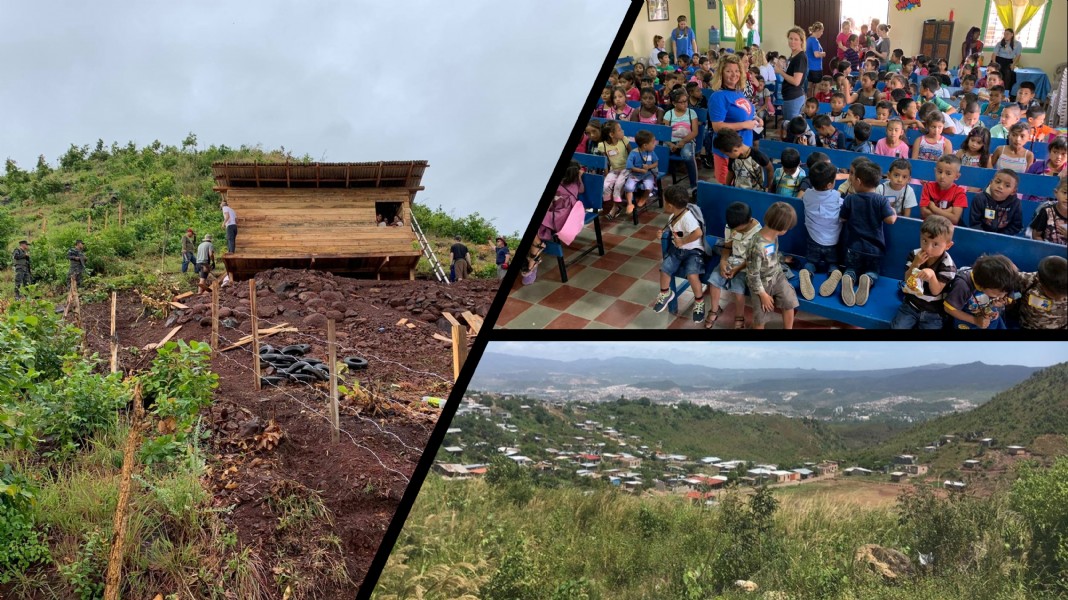 Honduras
Changing the lives of teenagers and adults doing mission work in Tegucigalpa, The Honduras Mission Work began in 2001
Each year we:
Share the gospel with adults & children

Distribute medicine and vitamins

Give basic medical care/dental care if we

 

are fortunate enough to have a doctor,

 

nurse, or dentist

Distribute food and clothing to 300+

Visit orphanages and hospitals; praying

 

with patients, distributing snacks, blankets,

 

toys and Bibles.

Provide a home for an average of 35

 

families

Vacation Bible School for 100+ children

Ladies Day Event for 100+

One year a technical school was built.

Church was built and has grown to

 

over 100 members.
Honduras Mission Team
We have fundraisers to aid the teenagers in earning their way to Honduras. This gives them ownership and responsibility of the trip because they earn their way through working and serving others. Adults pay the full price.
Honduras Mission Team at Home
We have many at home who provide so much towards making this trip a blessing to those we help by:
Prayers

Monetary Donations

Donation of Spanish Bibles

Sew & Sews and their beautiful dresses

 

and accessories

Baking for Keith's Kitchen

Serving at Keith's Kitchen
This trip is only possible because of the amazing members here at Northwest. Thank you for all you do! Those who are able to participate by going on the trip, or those who have provided the above have all been blessed by realizing the joy that is felt when we do God's work.